The Cloud offers a platform for accelerating digital innovations in Scotland.
The Herald described how it presents Scottish businesses with the innovation computing power of NASA.
World Class Data Centres
The ScotGov Digital Economy plan defines a number of specific action points for accelerating adoption:
Mandate the use of common platforms and infrastructure, including cloud hosting, as appropriate across the Scottish Government.
Make better use of cloud-based solutions as a source of both cost reduction and service innovation, and move public sector data hosting to a cloud environment wherever this is appropriate in terms of security and efficiency.
As early as 2013 it was recognised that government procurement of Cloud was an essential dynamic for stimulating the Scottish tech sector, and Holyrood Magazine ran a roundtable asking what would it take to grow adoption. The Scottish Government has published this Cloud Computing Guidance.
Cloud First Blueprint

One key policy tool is a 'Cloud First' mandate, as the name suggests a requirement that all new IT procurement opts first for a Cloud service if possible. Scotland also set this as a goal a few years ago but as Jim Gordon describes for Holyrood magazine it's not yet translated into uptake of Cloud services.
The Scottish Government's Data Hosting and Data Centre Strategy describes the situation, a common scenario where IT teams are still building their own data centres, still spending huge sums of taxpayers monies on reinventing the wheel and implementing under-utilized, cost inefficient infrastructure that inhibits innovation and scalability and perpetuates the legacy burden.
It also defines a 'Cloud First Blueprint' for the Scottish public sector:
A Landscape Report of the current data centre sector in Scotland.
A Data Centre Maturity Model: Including Uptime Tiers, PEU Standards.
A Data Centre Audit Tool: Well documented spreadsheet template to produce your own audit report.
Migration Journeys: Legacy Email to Office 365
It also identifies the different types of Cloud Migration Journey you might undertake. Specifying service models such as Co-location, Managed Service, Hosted Private Cloud and Public Cloud, it spells out the basic framework for hosting environments you can migrate to.
Some of these can be quite complex especially where legacy platforms like mainframes are involved, but it also includes those that are quite simple and even transactional, such as email migration, a well defined, repeated process now and that often comes with pre-prepared migration tools and templates for accelerated completion. Therefore this can promptly yield cost savings and significant user productivity boosts without a complex overhaul scope of project and within a well-defined short term time frame.
For example the case study covered in the data centre report for St Andrews University describes how they migrated from Novell Groupwise to Office 365, a 'legacy to SaaS' migration journey.
Not only did they identify how to reduce costs by £500k over five years through cost avoidance and reduced IT admin and server hardware costs, but they also equipped their workers with appropriately modern collaboration and communication apps. O365 comes with other tools like Lync and Sharepoint – and when combined with new phone upgrades et al, then this offers really quite a substantial leap in productivity boosting modernization.
So while some key apps and data centres have been migrated into newly built data centres and virtualized, there are still many more scattered across an array of old platforms, hardware and ill equipped data centres, the 'low hanging fruit' ideal for Cloud modernization. An old, proprietary email system running on 40 old servers is a ripe example. Not only is the ongoing cost base eliminated but more importantly employees are empowered with modern collaboration tools, that can help them digitize processes in simple but important ways.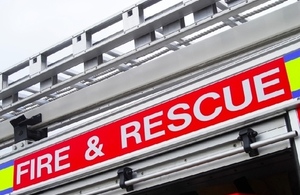 For example Nottinghamshire Fire and Rescue Service faced a challenge of a complex legacy telephony equipment causing excessive costs and becoming entirely obsolete with no support.
Again leveraging the G-Cloud procurement marketplace they sourced a modern Skype for Business based solution, one that provided all of the same core features they needed plus a host of new ones, such as multimedia collaboration, intelligent call routing and integration with fire station PA systems to announce emergency messages.
The McLelland Report
An important audit review that defines the economic and government perspective for this trend is 'the McLelland Report'.
It's an efficiency review of Government IT spending that repeatly points to the function of better sharing, at multiple levels such as data as well as infrastructure and data centres, is the key to unlocking high end savings.
Indeed there are numerous instances globally of auditors reports of government ICT featuring a multitude of legacy apps running across increasingly poorly equipped data centres, and how as you'd expect there is an ever increasing cost base and downtime risk the more aged they are.
The key question to ask is one of skills. It's all well and good to set the mandate and goal, but how many public sector agencies actually have the knowledge that planning a complex exercise that migrating legacy systems requires? This isn't unique to Scotland either, half of all the UK's councils still have no Cloud strategy as recently as 2016.
Government at Scale – Moving out of the basement
At this early adopter stage the key activity is to share case study-defined best practices, to learn the secret ingredients from those who have already made the move and are enjoying specific benefits from doing so. For example in addition to the St Andrews University Office365 migration story, AWS is also becoming increasingly popular with public sector digital innovators.
Niall Creech, Head of Cloud Engineering at the Ministry of Justice, provides this excellent case study of the type of benefits Scottish agencies can seek from doing so, documenting their move to the AWS Cloud as shifting to Government at Scale.
Other agencies like the Home Office are also seeking to replicate the move.
If Scotland is to realize their goal of Building a World Class Digital Government it's clear this momentum is the requisite foundation. For example this Scottish Parliament document on NHS technology innovation describes:
The adoption of Cloud technology and Agile delivery methodologies through the digital transformation at NES has proven that the fundamentals of the UK & Scottish Government digital strategies, when fully adopted, deliver real and lasting transformation of services.
and
By fully adopting the Cloud first approach for applications and systems to deliver redesigned services in support of the Health & Social Care Delivery plan, the data that underpins all aspects of improved care and quality can be made accessible to whomever needs it, whenever they need it from wherever they need it.
Community of Practice
Our primary goal is to build a Community of Practice based around these core references and industry developments, bringing together specialists in Agile Transformation and Migration.
Join our Linkedin group if you would like to participate.